individual treatments and facial care
"inner beauty is the most important…"
DALTON caviar deluxe treatments
(for her and him)
69,00 €
length 90 min
lifting for the skin – you can afford caviar, too!
diagnosis of your skin type, cleaning, peeling, vapozon, cleaning of your skin, eyebrow treatment, face-, neck- and dekollete- massage, pack, caviar-lifting, ampule, concluding care
eyebrow treatment
10,00 €
length 10-15 min
eyebrow dyeing
12,00 €
length 10 min
dyeing of the lashes
15,00 €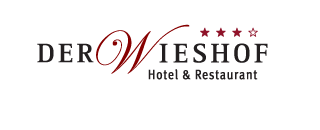 manicure with hand pack
and massage
31,00 €
length 45 min
like manicure classic with concluding
hand/arm pack and massage (up to the elbow)
DALTON Regenerant moisture treatment
(for her and him)
69,00 €
length 90 min
moisture for your skin!
care for dry, ripe and ambitious skin.
the cell membrane stays smooth, thus the skin metabolism gets better and the skin absorbs the nutriets perfectly.
freshness and charisma for the skin!
neck- and dekollete-treatment
27,00 €
length 30 min
cleaning, peeling with frimator, ampule, care pack with warm poultice, dekollete- and neck-massage
podiatry
31,00 €
length 40 min
footbath, podiatry, massage
podiatry with polish
35,00 €
length 50 min
footbath, podiatry, nail polish, massage
DALTON Dermanorm treatment (for her and him)
56,00 €
length 60 min
only for impure skin
cleaning, peeling, vapozon, clearance of impurity
for greasy skin: Dermanorm-mask or Celumer Beauty Enzym mask
for dry and irritated skin: tranqulillization mask, active ingredient ampule, concluding care
manicure classic
28,00 €
length 30 min
file of nails, handbath, cuticle care, hand balm
manicure with polish
31,00 €
length 45 min
file of nails, handbath, cuticle care, nail polish
spoiling treatment for your feet
28,00 €
length 30 min
footbath, pack, massage up to the knee
back treatment
36,00 €
length 45 min
cleaning, peeling, clearance of impurity, ampule, tranqulillization care